Create an Online Account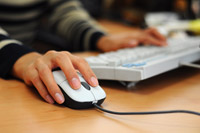 Whether you need basic access for ordering products or want to take advantage of our complete account management system, registering on ElliottElectric.com is quick and easy.

Below, we'll guide you through entering your basic information, which will set you up for placing and reviewing orders. Then, if you choose, we'll proceed to setting up a full customer account, with features like online payments, statements, invoices, and several other account tools.